Featured Partnerships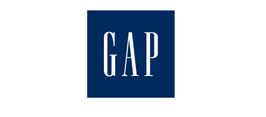 Through Gap Inc.'s Personal Advancement and Career Enhancement (P.A.C.E) program, CARE provides female garment workers with foundational life skills and education in Bangladesh, Cambodia, Indonesia and Vietnam. Gap Inc. also provided generous support to CARE through the Give Twice holiday gift card program.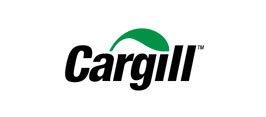 In 2013 Cargill renewed its global partnership with CARE to help farmers and their families in developing countries increase their productivity and incomes, improve food security in their communities and better educate their children. The 3-year, $7.5-million partnership builds on the success of the Rural Development Initiative, a 5-year, $10-million initiative launched in 2008 that reached more than 100,000 people in Brazil, Côte d'Ivoire, Egypt, Ghana, Guatemala, Honduras, India and Nicaragua. The program helped more than 42,000 children complete primary school, enabled 27,000 farmers and their families to increase their incomes and improved the health and nutrition of 30,000 children.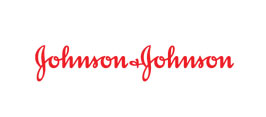 Johnson & Johnson and CARE work together to provide water, improve sanitation and hygiene practices, and support other environmental activities for primary school students in Ethiopia's South Gondar zone. Johnson & Johnson also partners with CARE in Malawi to increase the effectiveness of HIV/AIDS behavior-change interventions among poor women by integrating these activities with financial education and savings programs.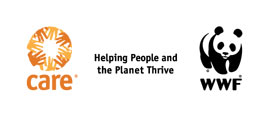 Launched in 2008 the CARE-WWF aims to improve the lives of the poor while restoring healthy and resilient ecosystems. Building on lessons learned from the development and conservation communities, the alliance addresses the root causes of poverty and environmental degradation beyond geographic and political boundaries. Since its launch the alliance has helped more than 10,000 households in East Africa and has worked with the government of Mozambique to develop a 4,020-squaremile marine reserve that has helped local fish stocks rebound.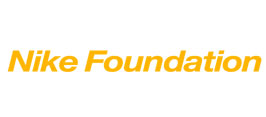 The Nike Foundation and CARE worked together in Burundi to reach more than 12,000 marginalized girls with the Ishaka (Courage for the Future) project, which empowered girls economically and socially through Village Savings and Loan Associations, small business development, reproductive health and rights interventions. In Ethiopia, CARE and Nike Foundation's TESFA (Towards Improved Economic and Sexual/Reproductive Outcomes for Adolescent Girls) project has reached more than 5,000 married, widowed or divorced girls in South Gondar and is helping to prevent early marriage by addressing its underlying causes.
Featured Foundations
The Bill & Melinda Gates Foundation has been a vital CARE partner since 2001, supporting programs in food security, health equity, water and sanitation, emergency response, women's empowerment, advocacy, and livelihood development. The Gates Foundation supports Pathways, CARE's initiative to help women farmers in Bangladesh, Ghana, India, Malawi, Mali and Tanzania improve livelihoods and food security for themselves and their families. CARE is the lead partner in the Integrated Family Health Initiative or the Ananya, a 5-year effort in the Indian state of Bihar that aims to transform public health and nutrition services. The foundation has contributed emergency response support in Bangladesh, Bolivia, the Horn of Africa, Indonesia and Niger, as well to the Learning Tours program, through which CARE raises awareness about the positive reach and scope of U.S. development assistance.
The Howard G. Buffett Foundation is a key supporter of CARE's partnership in the Global Water Initiative, currently in its second phase. The Foundation's commitment to innovation allows CARE to maximize our effectiveness and deliver lasting change in the area of water and agriculture.
The Ford Foundation supports CARE's leadership within Girls Not Brides USA, a program to assist women and adolescents by supporting research to address gender issues and combat the practice of child marriage. In addition its support drives a dynamic partnership with CARE Egypt for governance and community development work for citizen rights.
Conrad N. Hilton Foundation is a strong supporter of CARE's early childhood development programs in Mozambique, with a focus on helping young children living in communities affected by HIV/AIDS. The Hilton Foundation has been instrumental in CARE's work at the country level to promote early childhood development and assist people affected by the global HIV/AIDS epidemic.
The Sall Family Foundation supports groundbreaking programs focused on conservation agriculture in Mozambique and Nepal, maternal health in Malawi and nutrition in Bangladesh, Indonesia, Nicaragua, Peru and Sierra Leone. These programs, which include support for the CARE-WWF Alliance, recognize the connections between development and conservation and are helping set the stage for future international development work.
Dubai Cares provides significant support for CARE's education projects in Africa, the Middle East and Asia. Based in the United Arab Emirates, its support for critical water and sanitation projects in schools has challenged and improved the way CARE thinks about education for children in the developing world.
Reach Out to Asia (ROTA), based in Qatar, supports CARE's education projects in Pakistan and Afghanistan. ROTA's close collaboration with local partners and communities ensures that children have sustainable access to high-quality primary and secondary education.
We are proud to serve people by delivering lasting change to the world's poorest communities. We are also proud of the trust placed in us by compassionate partners and donors. It is their generous support that makes our work possible.